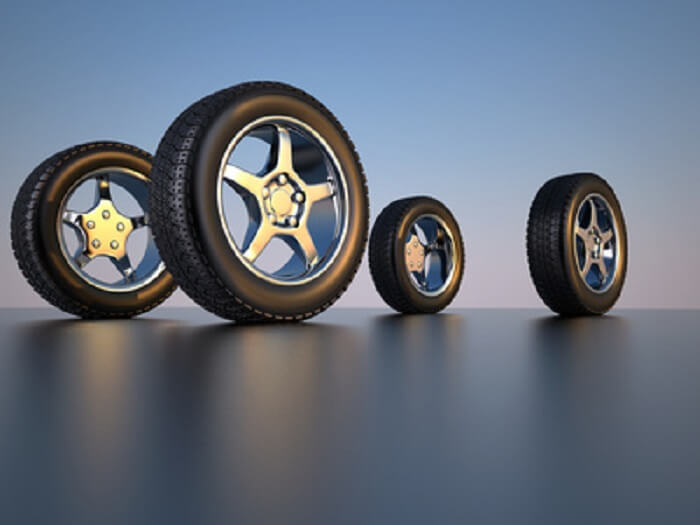 If you're in the market for a 2018 Audi vehicle, you don't have to look beyond Keyes Audi because we have an extensive inventory of the latest Audi vehicles, including the 2018 Audi Q7 and the 2018 Audi A6. Of course, we do more than sell and lease new Audi cars. We also sell pre-owned luxury automobiles and Audi parts. We help people secure financing and provide the services necessary to keep your car running properly, too. As you'd expect from your local Audi dealers, we sell tires that are perfect for your Audi car as well.
Tire care at a glance:
Maintain proper air pressure
Look for unusual wear patterns
Monitor tread depth
Avoid rapid starts and stops
Over time, your tires will experience wear and tear, which will cause them to break down. If you take a second to think about the number of times your tires need to rotate to get you from one location to another, it's easy to understand why this happens.
Whether you drive an Audi SUV or another kind of vehicle, there are a few things you can do to ensure your tires last as long as possible. As an Audi dealer serving Woodland Hills, CA and nearby areas, we can tell you that the number one thing you can do to prolong the life of your tires is to always maintain the proper air pressure in your tires. Just a ten-degree change in the temperature can cause your tires' air pressure to change dramatically so you must be vigilant about maintaining the appropriate air pressure in your tires.
For more tips about prolonging the life of your tires, contact our Los Angeles, CA Audi dealership now.
Unfortunately, your tires will need to be replaced at some point no matter how diligently you care for them. Luckily, you simply have to visit our convenient location to find tires that are ideal for your Audi vehicle. Once you find the tires you want, you can schedule an appointment to have them installed in our Audi service center on the same day.
If you think you need new tires or your vehicle needs some routine maintenance or a repair, we encourage you to bring your vehicle into our Audi service center. If you want to find your next new or new-to-you Audi vehicle or you're interested in more tips about caring for your tires, stop by Keyes Audi today.
Our Tire Options:
Michelin
Goodyear
Firestone