When Is It Time to Change Your Oil?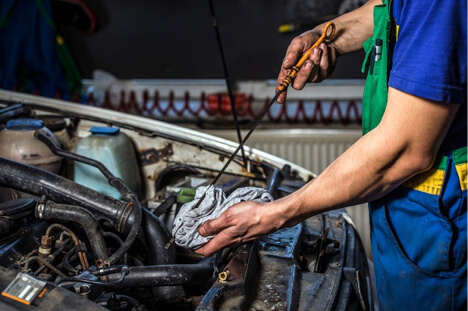 When you're looking for an Audi vehicle in Los Angeles, you should visit our location to see our inventory of the latest Audi models. Whether you want an Audi SUV or another body style, you'll find an Audi car that will suit your lifestyle at Keyes Audi.
Our Audi dealership should be your destination if you're looking for a pre-owned Audi automobile, too. That's because we maintain an inventory of nice-looking, reliable pre-owned Audi vehicles. We'll help you find the model that's right for you and we'll help you secure financing for the pre-owned Audi car of your choice as well.
Of course, our Audi dealership isn't just your source for new and pre-owned Audi cars. Our location is also where you can get the services your car needs to operate the way it's supposed to. One of the things you'll need to bring your car into our Audi service center for most often is an oil change.
Changing Your Oil
Why you should change your oil:
Lubricates engine
Prevent friction
Keeps car running smoothly
Protects engine from damage
If you're not sure when you should have your oil changed, contact our Los Angeles, CA Audi dealership for help. In general, it's wise to change your oil every three months or 3,000 – 5,000 miles. While some vehicles can go longer between oil changes, keep the parameters just provided in mind as a rule of thumb.
Changing your oil regularly is essential to keeping your engine healthy. When the oil is old or dirty, it can't provide the lubrication your engine needs to work properly. It's vital that you have your oil filter changed at the same time you change your oil to protect your engine from the damaging effects of debris and sludge.
Make an appointment to have your oil changed at our Audi service center near Woodland Hills, CA now.
What Happens if You Don't Change Your Oil?
While it sounds dramatic, the truth is that bad things can happen if you fail to change your oil in accordance with your car's routine maintenance schedule. Your fuel economy will suffer. Your engine will have to work harder than it should have to. Your engine can suffer damage that can be expensive to fix. Even worse, your engine can seize, which may shorten the life of your vehicle or cost thousands of dollars to repair.
Don't put off your next oil change. Bring your car to Keyes Audi today!
Dangers of not changing your oil:
Lowers fuel economy
Engine works harder
Engine can suffer damage
Engine can seize