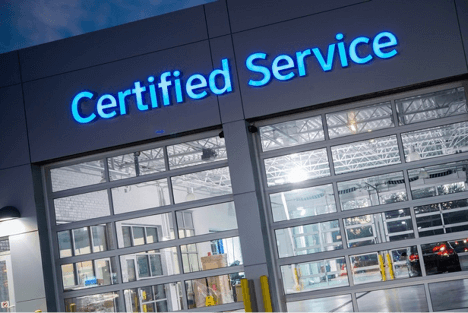 Service Your Audi Car at Keyes Audi
If you're looking for an new Audi car or a nearby area, you should visit our convenient location to see our inventory of new Audi cars. Whether you want a 2017 Audi vehicle, an Audi SUV, or another one of our capable, stylish Audi automobiles, we have what you're looking for at our Audi dealership. In addition to having a full inventory of Audi vehicles, we also have an Audi service center on site so we're ready to help out whenever your car needs some routine maintenance or a repair.
Why it's Important to Keep Up with Vehicle Maintenance
Why it's important:
Preserves car's resale value
Prolongs vehicle's working life
Reduces overall cost of ownership
Being Los Angeles, CA Audi dealers, we cannot emphasize enough how important it is for you to keep up with the routine maintenance your vehicle needs. Adhering to your car's routine maintenance schedule provides some meaningful, bankable benefits. Keeping up with your automobile's maintenance can preserve your car's resale value and prolong its working life, for instance.
In addition, sticking to your automobile's routine maintenance schedule can also reduce your overall cost of ownership. AAA estimates that a typical driver can save an average of $100 per service appointment simply by following their car's routine maintenance schedule. If you multiply $100 by the number of times your car will need service over the course of its life, it adds up to big savings.
If your car is due for some routine maintenance, make an appointment to bring it into our Audi service center now.
Service Center
When you visit our Audi service center, you'll see that it's staffed by factory-trained technicians who really know their stuff. Our state-of-the art facility is equipped with everything necessary for our talented technicians to handle all of your automotive needs.
Whether you drive an Audi SUV or another kind of car, we're prepared to work on your automobile. Our Audi service center is open six days per week for your convenience. Make a service appointment today!
The experts in our Audi service center are standing by to handle all of your routine maintenance and repair needs. With all of the benefits that keeping up with your cars' routine maintenance provides, why wouldn't you make an appointment to bring your car into Keyes Audi now? We look forward to seeing you at our Audi service center soon.
Services we offer:
Oil Changes
Tire Rotations
Re-alignments