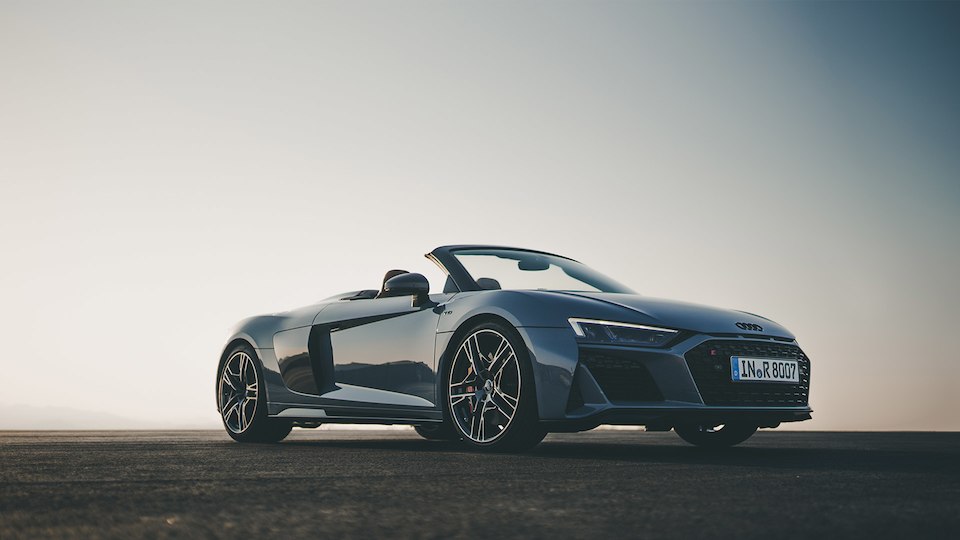 There's nothing quite like the feeling of heading out of Santa Monica, CA in a sports car on the Pacific Coast Highway, Pacific Ocean on one side, mountains on the other. Here at Keyes Audi, we just received the perfect vehicle for your next coastal journey: the 2020 Audi R8. As the most luxurious, performance-oriented, and tech-filled coupe manufactured by Audi, the 2020 Audi R8 is unlike any other vehicle on our lot and delivers an absolutely unforgettable driving experience.
The 2020 Audi R8 is a two-door performance coupe. Teams from Audi Motorsports and production worked hand-in-hand when creating the powertrain on the coupe, and the end products shares just under 50 percent of the same parts as the R8 GT3 LMS race car. The star of the show is the massive 5.2-liter V10 FSI engine, which produces 562 lb-ft of power and 406 lb-ft of torque. If that's not enough for you, you can opt for the R8 V10 Performance model, which cranks out 602 horsepower and 413 lb-ft of torque, blazing from 0 to 60 in just 3.2 seconds.
Stepping inside the comfortable cabin, you'll find the Audi Virutal Cockpit, which is a fully-digital 12.3-inch instrument display that allows the driver to customize information such as navigation and audio. You'll find Classic and Infotainment modes, as well as a full-color Google Earth layout. Meanwhile, connect your vehicle to the world with Audi Connect, which is an intuitive system that integrates information such as Google Earth, weather conditions, and traffic information.
We've only begun to scratch the surface of this magnificent vehicle, so if you're asking, "where can I find new cars near me?", the answer is Keyes Audi.