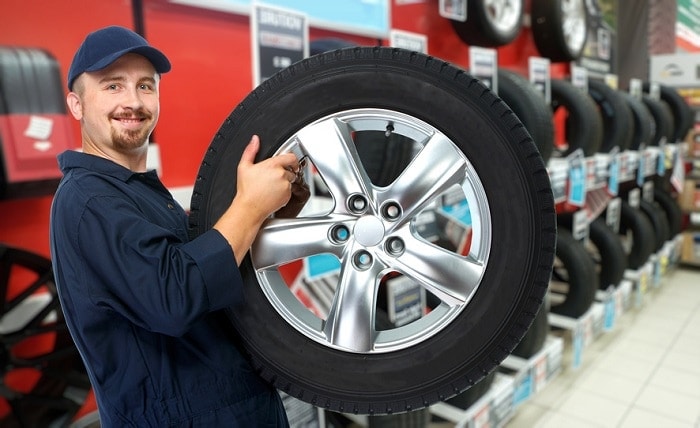 Here in Los Angeles, CA, tire stores seem to be a dime a dozen. Whether you're in need of a new set of a tires or a simple fill-up, it can be difficult to choose a tire shop that you can trust to do the job right. Here at Keyes Audi, we are happy to tell you that your search for a tire shop is over, thanks to our Audi tire store, where our team of experienced and friendly mechanics is ready to perform tire service on your car.
Our Audi Tire Center is a part of our larger Audi service center, where our mechanics perform a variety of services including brake service, fluid fill-ups, and more. But tire repairs and replacements are one of the most common types of repairs that we do, and until November 15, drivers can get $100 off the purchase and installation of four eligible Audi Original Tires. When you buy tires from our Audi Tire Center, you'll ensure that you get the right tires for your Audi model and expert installation by factory-trained technicians. We also have competitive prices, offer all major brands, including Bridgestone, Continental, Dunlop, and Goodyear, and road hazard coverage is included on eligible tires.
When people visit our Los Angeles, CA Audi dealership for tire service, they often wonder what type of tires they should get installed on their vehicle. Here in California, we'd recommend either all-season tires or performance tires. All-season tires will do the job for the majority of drivers, while performance tires are recommended for enthusiasts looking to get the maximum performance out of their Audi car.
If you're looking for trusted tire service for your Audi vehicle, head over to Keyes Audi.