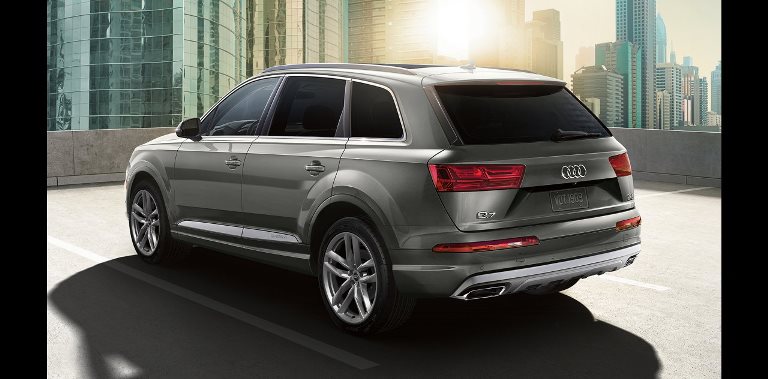 If you're shopping for an Audi vehicle in Los Angeles, we invite you to visit our location so you can see all the luxury automobiles in our new car inventory. When you arrive at our Audi dealership near Woodland Hills, CA, the 2019 Audi Q7 is sure to catch your eye.
The new Audi Q7 isn't just catching the attention of local motorists. The SUV recently caught the attention of the folks over at Car and Driver. In fact, Car and Driver's representatives thought so highly of the Audi Q7, they gave the SUV a spot on the magazine's 10Best Trucks and SUVs for 2019 list in the Mid-Size Luxury SUV category. This isn't the first time the Audi Q7 has earned this prestigious honor. This is the third consecutive year the Audi Q7 has earned this distinction.
Vehicles that make it onto Car and Driver's annual list are evaluated based on their overall value, performance, and how well they're able to fulfill their intended purpose. When selecting the 2019 Audi Q7 for its list, Car and Driver mentioned the SUV's winning combination of luxuriousness, functionality, and responsive dynamics. The publication added, ""In our final analysis, this is the most well rounded, high-value, and trustworthy SUV in its segment. Maybe in all SUV-dom."
"The Audi Q7 delivers what our customers expect from a luxury seven-passenger SUV, including a striking design, benchmark connectivity, infotainment and driver assistance technologies, and exceptionally competent driving dynamics," said Filip Brabec, vice president, Product Management, Audi of America. "It is an honor for the [Audi] Q7 to be recognized as a Car and Driver 10Best for the third year in a row, and it demonstrates the Audi [brand's] expertise in crafting luxury SUVs."
To test drive the 2019 Audi Q7, head over to Keyes Audi now.