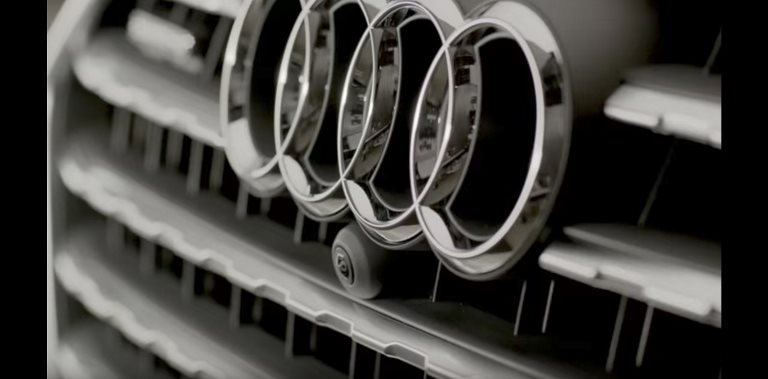 If you follow news involving the automotive industry, you may ask yourself, "Is there an Audi dealer near me who can tell me the latest news regarding the Audi brand?" You needn't look beyond our Los Angeles, CA Audi dealership if you want to know what's going on with the automaker we represent.
We're excited to tell you that the Audi brand showed it's ready to redefine what in-car entertainment is at this year's Consumer Electronics Show. During the show, the car maker unveiled an immersive futuristic technology that's an in-vehicle, virtual reality experience for passengers in the rear. "Marvel's Avengers: Rocket's Rescue Run" is the first creation produced by Disney Games and Interactive Experiences, and it wowed attendees at CES.
As they experienced "Marvel's Avengers: Rocket's Rescue Run," passengers enjoyed a virtual reality show that reflected what the car they were riding in did. If the vehicle made a left-hand turn so did the virtual space ship passengers were purportedly riding in, for example.
Through a network of partners, including a startup co-founded by the Audi brand, the technology used to create this in-car virtual reality experience and others will be further developed on an open platform. This is important because it will enable other automakers and content producers to create and offer even more extended reality content.
"Creative minds will use our platform to come up with fascinating worlds that turn the journey from A to B into a real adventure," said Nils Wollny, head of Digital Business at Audi, and future CEO of holoride. "We can only develop this new entertainment segment by adopting a cooperative, open approach for vehicle, device, and content producers."
While the vehicles we sell and lease don't have VR capabilities yet, our new and pre-owned Audi cars still show off the Audi brand's innovation and forward-thinking. Visit Keyes Audi to buy a new or new-to-you Audi vehicle today.