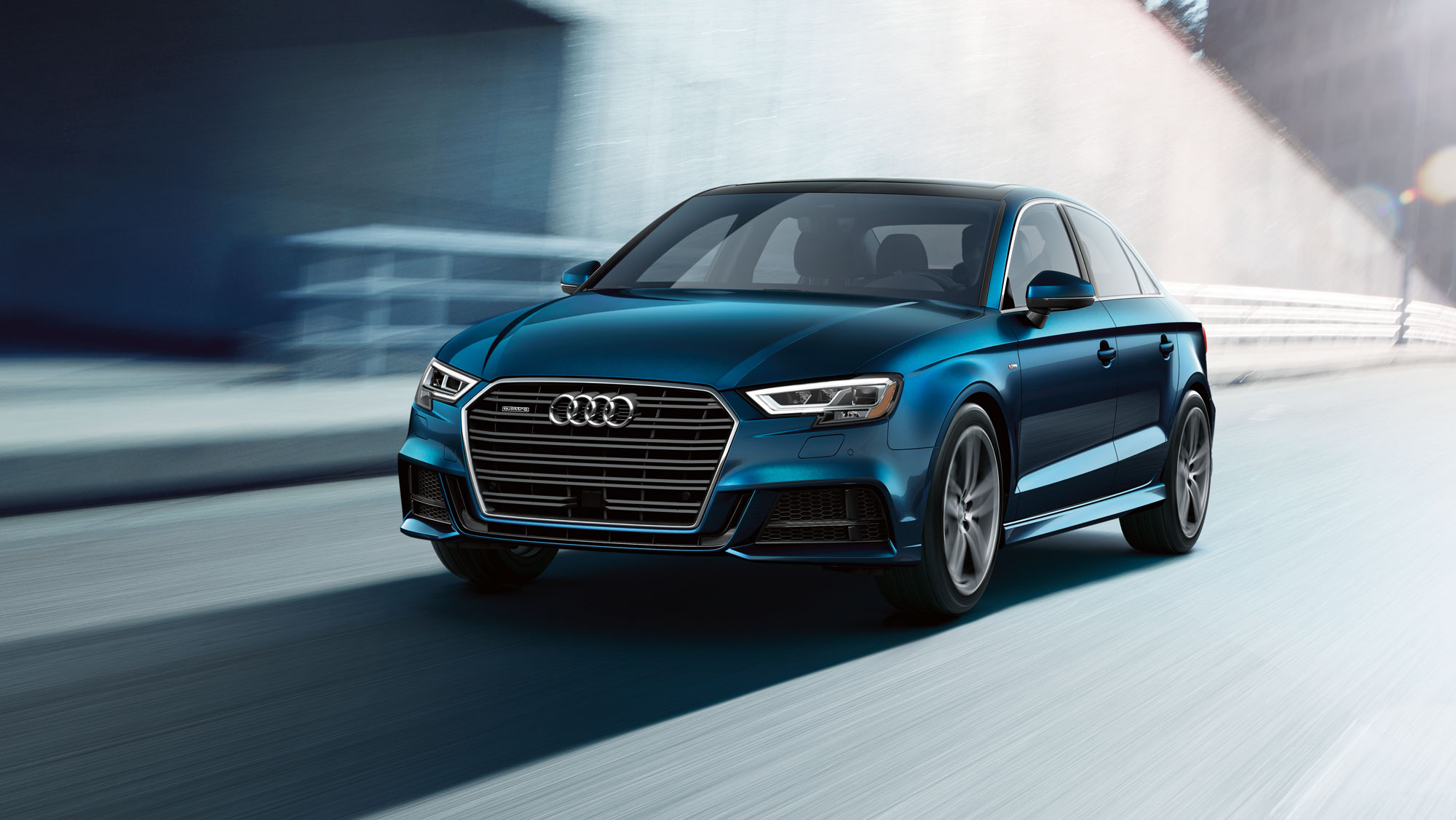 What are you thinking about? Are you wondering, "I wish there were new cars near me that have stood the test of time?" If so, you should know that the 2019 Audi A3 is an entry-level luxury car that has done more than proven it's timeless. It has kept up with the times and shown us all that age really is just a number.
While the automobile's current generation kicked off years ago, the Audi A3 remains a contemporary vehicle that has more than kept up with its competitors. The new Audi A3 is offered in two nice-looking, modern body styles and multiple trims.
The 2019 Audi A3 is powered by two variants of the same engine. When paired with a seven-speed, dual-clutch transmission and front-wheel drive, the engine produces 186 horsepower and 221 lb-ft of torque. If the engine is matched with a six-speed, dual-clutch transmission and all-wheel drive, the car's engine generates 220 horsepower and 258 lb-ft of torque. Whether you're navigating a tight turn or a straightaway, the Audi A3 will handle the road competently and agreeably.
As you'd expect in a premium vehicle produced by the Audi brand, the Audi A3 has seats that will keep you and your companions comfortable no matter how far away your destination is. In addition to being comfortable, the Audi A3 is one of the safest automobiles in its class, having earned the mark of Top Safety Pick from the Insurance Institute for Highway Safety.
When you visit our Los Angeles, CA Audi dealership, you'll see that the 2019 Audi A3 has an impressive list of standard and available comfort and convenience features. Want to know what they are? Head over to Keyes Audi on Van Nuys Boulevard to see all the desirable features the new Audi A3 is outfitted with now!