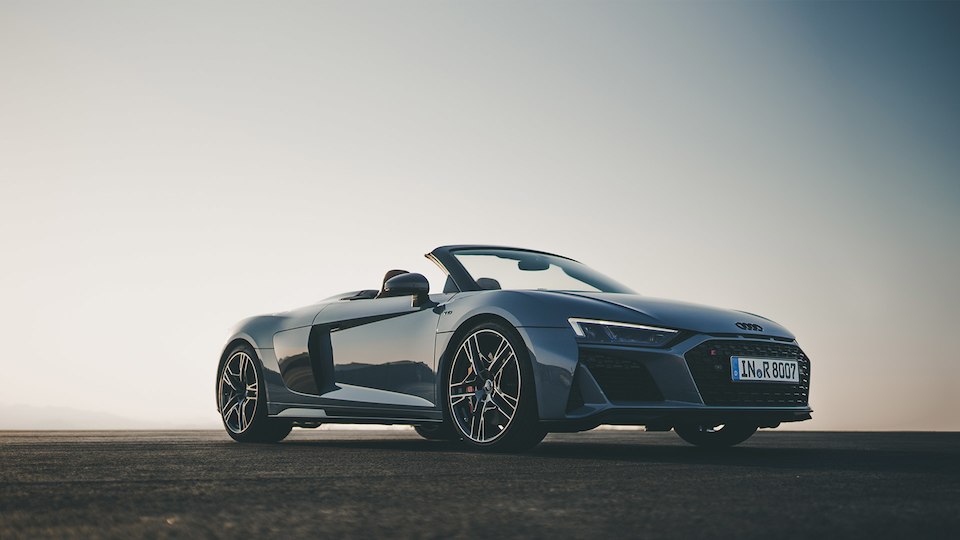 We know—there are plenty of reasons why you might want to buy one of the pre-owned Audi cars in our inventory. While buying a previously owned model is a good idea in some instances, getting a new vehicle that's all about indulgence is a great idea in others. If you want a luxury vehicle that will thrill you whenever you slip behind the wheel, we suggest you buy or lease the 2020 Audi R8.
The Audi brand refreshed the Audi R8 for the 2020 model year, after the automobile took a year off from the Audi roster. Although the Audi R8 has always been fun to drive, it's even more exhilarating now. That's because 2020 is the first model year that every one of the car's trims can hit 200 mph or more.
It might be hard to believe, but the 2020 Audi R8 is one of just two production cars still manufactured that have V10 engines. Yes, you read that right—the new Audi R8 has a genuine V10 engine!
The 2020 Audi R8 is offered as a spyder and a coupe. In either form, the car is equipped with all-wheel drive and a seven-speed dual-clutch automatic transmission.
The 2020 model year ushers in a new special-edition model for the Audi R8, the Decennium trim. This model has copper stitching, eye-catching, gold wheels, and added micro-suede, which aren't available on the car's other trims.
If you want to treat yourself to a lifetime of driving exhilaration, visit our Los Angeles, CA Audi dealership to buy a 2020 Audi R8. We look forward to thrilling you at Keyes Audi soon!