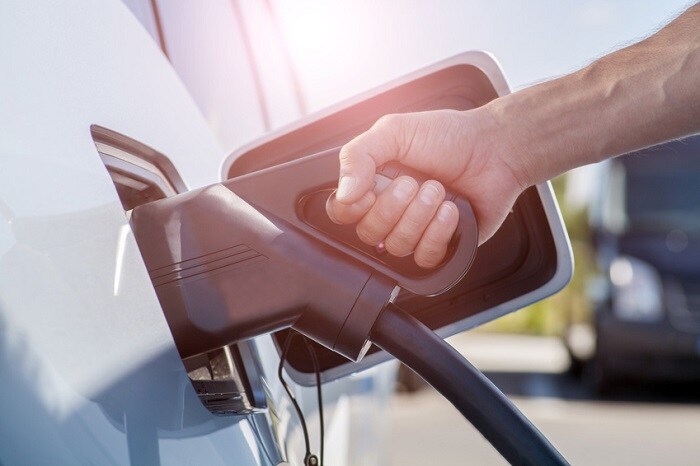 If you want an Audi SUV like the 2019 Audi Q7, we invite you to visit our Audi dealership near Woodland Hills, CA. We have an extensive inventory of Audi SUVs and we'll be happy to help you find the Audi model that will fit your budget and suit your lifestyle the best.
We're excited to tell you that another luxury SUV will join our lineup next month. The all-new 2019 Audi e-tron will arrive at Audi dealerships throughout the United States in May, 2019, including ours. This means that drivers who pre-ordered an Audi e-tron will soon know what it's like to operate the Audi brand's first-ever all-electric vehicle.
While people who pre-ordered their electric SUVs share our excitement about the upcoming arrival of the 2019 Audi e-tron, others are still expressing their doubts about EVs. With that in mind, the Audi brand launched a national campaign earlier this month that's intended to debunk some common misperceptions that drivers have about electric vehicles.
The carmaker created a 60-second television commercial that's called, "Not for You." The ad challenges the misunderstandings that too many motorists cling to about the range, charging infrastructure, and performance of EVs. The auto manufacturer also produced an educational online video entitled, "Range Tranquility." That digital video was produced to help drivers overcome any anxiety they may have about the range of today's EVs.
"As part of our commitment to electrification, we've recognized the need for more consumer education on what it really means to 'go electric'," said Loren Angelo, vice president of Marketing, Audi of America. "Our goal with 'Not for You'—and ads like this year's Super Bowl spot 'Cashew'—is to ensure consumers have a better understanding of electric vehicles and debunk some longstanding myths about EV ownership."
To learn more about the highly-anticipated arrival of the all-new Audi e-tron, contact Keyes Audi now.