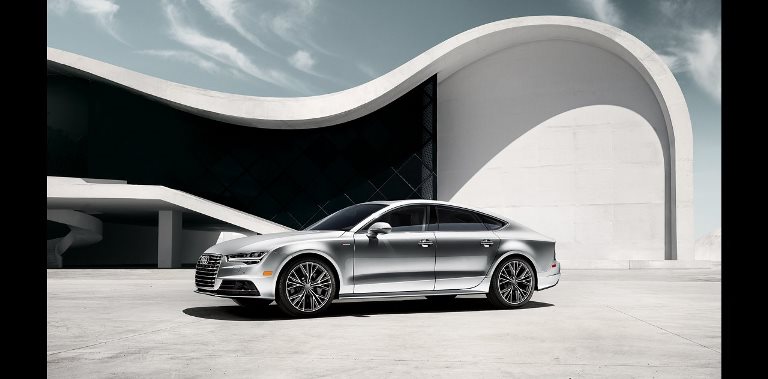 If you're familiar with new Audi vehicles like the 2019 Audi A6 and the 2019 Audi Q5, then you won't be surprised that an Audi car recently earned a prestigious honor during the New York International Auto Show. To be more specific, the 2019 Audi A7 was named the 2019 World Luxury Car just days ago.
The winner of this coveted title was chosen by the World Car Jury. This revered group includes 86 automotive experts who represent 24 different countries.
"It is a great honor for [the] Audi [brand] to win the 'World Luxury Car' award twice in a row," says Hans-Joachim Rothenpieler, member of the Board of Management of AUDI AG Technical Development. "We are very proud of this award because it shows [the] Audi [brand's] ability to develop leading premium cars in various segments."
Drivers who follow the Audi brand will know this isn't the first time one of the automaker's vehicles has earned a sought-after World Car title. An Audi vehicle scored the carmaker's first World Car win way back in 2005. Since then, the automaker has won a total of 10 World Car titles, including the latest one earned by the redesigned Audi A7.
When you visit our Los Angeles, CA Audi dealership, you'll instantly see why the 2019 Audi A7 was named the 2019 World Luxury Car. Boasting a long list of desirable features, including the Audi brand's virtual cockpit, great looks, and responsive handling, the passenger car has a lot going for it.
Are you ready to see what it's like to be in the driver's seat of an award-winning Audi automobile that's as great looking as it is feature-rich? If so, head over to Keyes Audi to test drive the 2019 Audi A7 now.