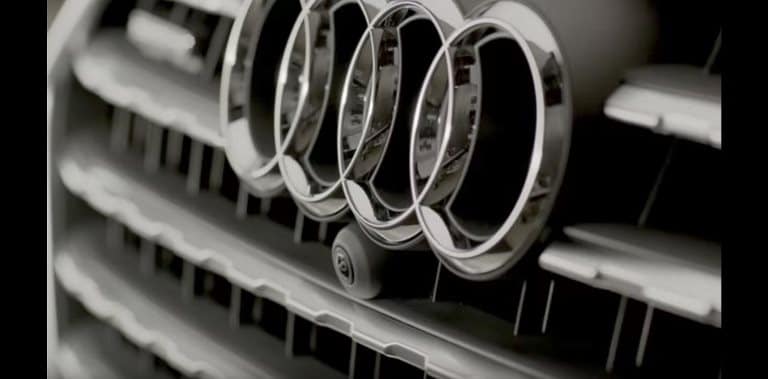 How would you describe the cars in our 2018 Audi vehicle lineup? If you think our Audi automobiles are progressive, we couldn't agree with your more. Now, the brand we represent is displaying its innovative spirit in the upcoming animated film, "Spies in Disguise."
Working with Blue Sky Studios, Audi design experts have created the Audi RSQ e-tron, a fully automated concept car designed to match the sleuthing abilities of the film's lead character, super-spy Lance Sterling, who's voiced by Will Smith. In addition to showing off some of the Audi brand's driver assistive features, the fictional Audi RSQ e-tron boasts features that secret agents need to get the job done in Sterling's animated world.
"[The] Audi [brand] takes a digital, forward-looking approach to the design process, both in developing fictional content and in the production modeling studio," commented Frank Rimili, head of Exterior Design for Concept Vehicles at AUDI AG. "At Audi Design, we combine state-of-the-art digital visualization techniques with handmade precision. These processes enable us to implement futuristic design ideas with the same precision in the development of a fictional virtual concept vehicle such as the RSQ e-tron."
"An international espionage story with future technologies that can save the world is the perfect match for the Audi brand," says Giovanni Perosino, vice president of Marketing Communication at AUDI AG. "Similar to our cars, fun, innovation and performance are key elements of the storyline."
If you want to get a sneak peek at "Spies in Disguise" and the Audi RSQ e-tron, you might think, "I wish there was an Audi dealer near me who can tell me where I can get a preview of the family-oriented movie." You're in luck because you can see the trailer for "Spies in Disguise" on YouTube.
While you won't find the Audi RSQ e-tron at our location, you will find an array of premium vehicles. Shop with Keyes Audi online or in person today.