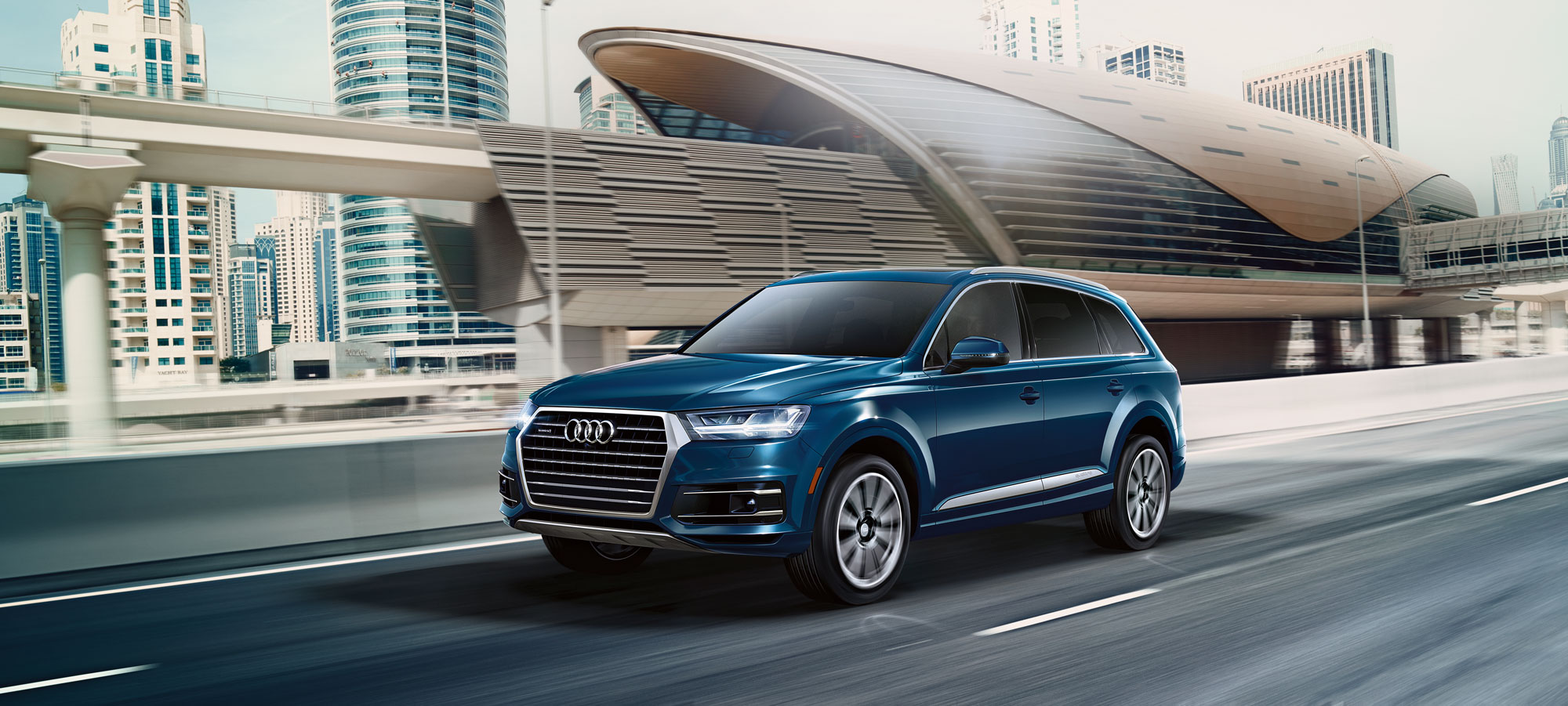 Years ago, Kelley Blue Book created its Best Buy Awards in order to recognize the leading automobile choices sold in the United States for a new model year. Every year, the competition for a Kelley Blue Book Best Buy Award is fierce. The winners of this year's coveted Best Buy Awards were just announced this month, ahead of the Los Angeles Auto Show.
As Los Angeles, CA Audi dealers, we couldn't be happier to tell you that two Audi SUVs won Best Buy Awards this year. The 2019 Audi Q5 took home a Best Buy Award in the compact luxury SUV segment. This isn't the first time this premium SUV has won a prestigious Best Buy Award from Kelley Blue Book. It's the second year in a row the Audi SUV earned the title of Best Buy in its automotive class.
Not to be outdone, the 2019 Audi Q7 also won a Kelley Blue Book Best Buy Award. The new Audi Q7 earned this award in the midsize luxury SUV segment.
"Having both the Audi Q5 and [Audi] Q7 recognized with Best Buy Awards from Kelley Blue Book is a testament to our expertly designed vehicles that feature the latest technology and outstanding performance," said Filip Brabec, vice president, Product Management, Audi of America. "We are tremendously proud of our 2019 model line, and believe these awards reflect the premium quality we deliver, particularly in our SUV family lineup."
While the 2019 Audi Q5 hasn't made its way to our Audi dealership just yet, the 2019 Audi Q7 has. To test drive a 2019 Audi Q7, head over to Keyes Audi so you can see how it feels to be behind the wheel of an award-winning Audi SUV today.