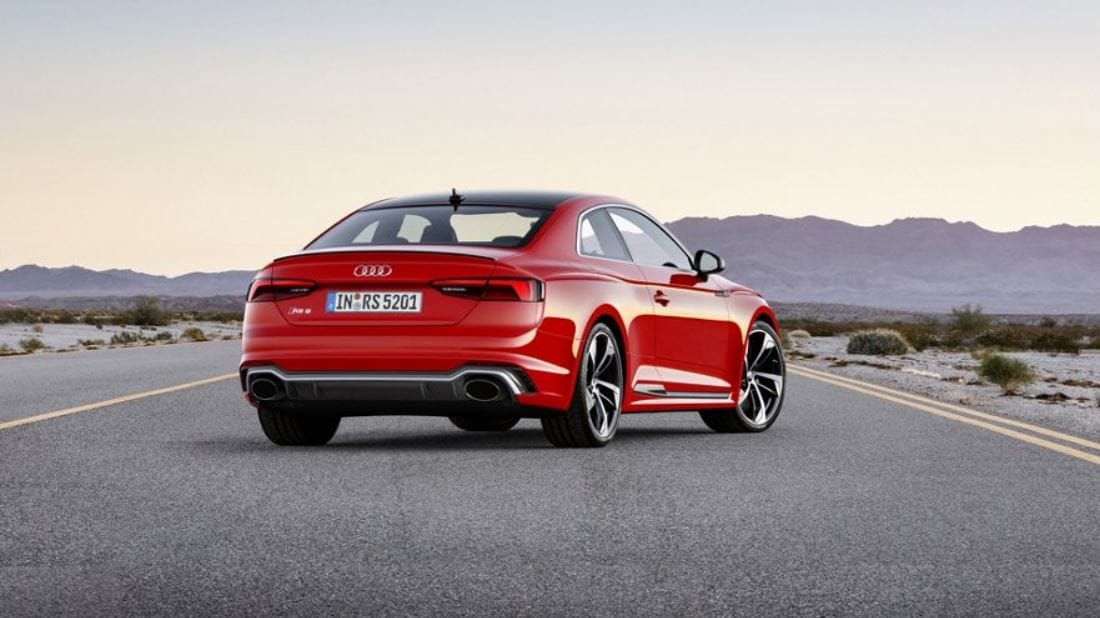 It's throaty. It's performance-driven. It's great-looking. And it's really, really fast and pleasingly throaty. What are we talking about? It's not an Audi SUV. It's the
2018 Audi RS 5
, of course!
How powerful is the 2.9-liter engine in the new Audi RS 5? How do 444 horsepower and 443 lb-ft of torque sound? Despite the Audi brand's more conservative testing methods, the car maker still says the 2018 Audi RS 5 can go from zero to sixty in just 3.7 seconds.
As your Los Angeles, CA Audi dealers, we can tell you that the new Audi RS 5 has selectable driving modes. For most drivers, the Auto mode will be just fine even if they're doing some serious driving. If you want to add a little excitement to your next adventure, you may want to choose the Dynamic drive setting. That will be enough to make the engine roar even louder and let everyone know you're coming.
When you're in Dynamic drive mode, your 2018 Audi RS 5 will be ready to hit its top speed on the track. The vehicle's top speed is normally 155 miles per hour, but it jumps up to 174 miles per hour when the automobile is outfitted with the available 15.7-inch ceramic front disc brakes.
If you're just going to drive around town, you'll probably want to choose the Comfort driving mode. While you may think that'll take some of the fun out of driving your Audi RS 5, it won't. Comfort mode still provides plenty of excitement.
While the Audi RS 5 has a lot of performance credibility, it's also a refined coupe on the inside. Equipped with the Audi brand's
Virtual Cockpit
, Apple CarPlay™, Android Auto™, and many other features, the Audi RS 5 has a wide array of creature comforts you'll love.
Want to learn more about the 2018 Audi RS 5? Contact
Keyes Audi
today.