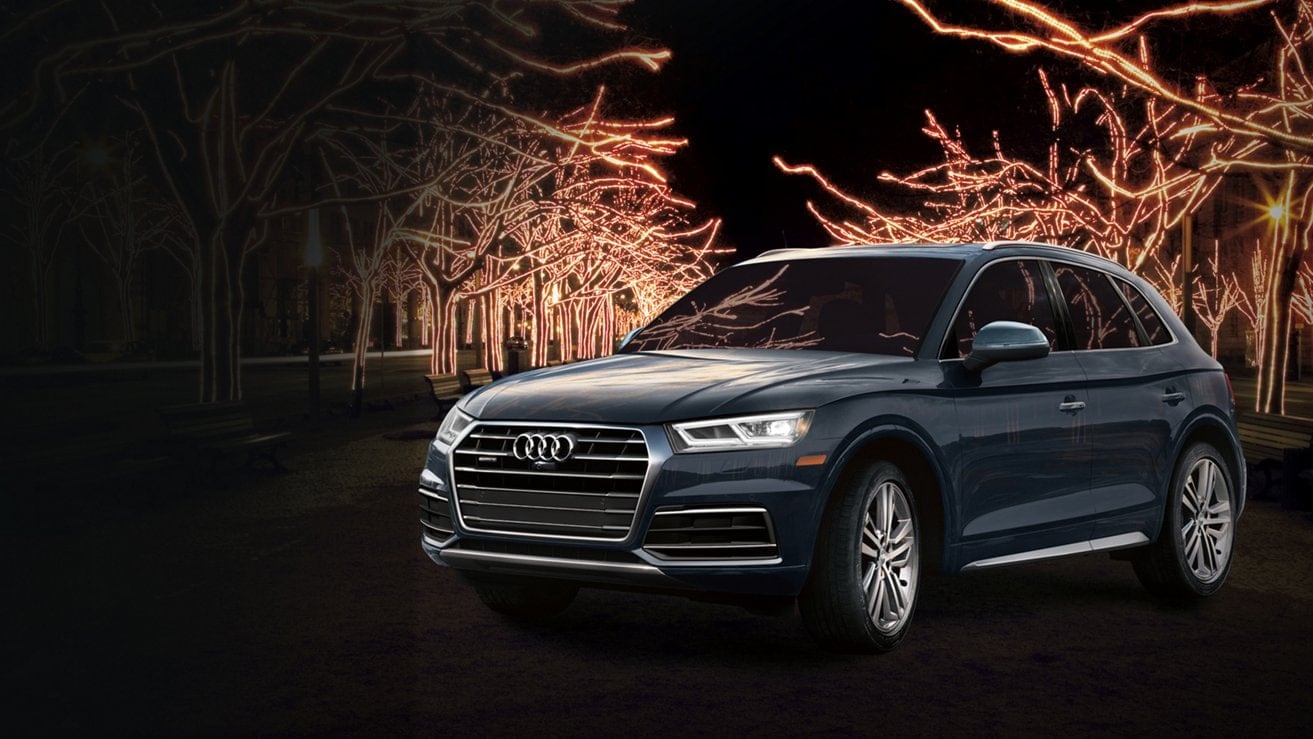 Are you shopping for a luxury SUV? If so, you may wonder, "Is there an Audi dealer near me who can tell me how the 2019 Audi Q5 differs from its predecessor?" Any driver who's curious about how one Audi model differs from another one simply has to visit or contact our Los Angeles, CA Audi dealership to find out.
The Audi Q5 was one of the Audi brand's best-selling models in the 2018 model year. With the Audi Q5 being so popular, you'd think the car maker would have been reluctant to tamper with this sought-after SUV. True to form, the Audi brand did make some changes to the Audi Q5 to make the Audi SUV even more appealing.
For the new model year, the automaker focused on enhancing the options packages and trim options for the 2019 Audi Q5. The car manufacturer also added some new standard features to the Audi Q5. The 2019 Audi Q5 now has standard heated front seats, electric child locks in the back, Audi Connect CARE™, aluminum window surrounds, and roof crossbars. The Audi brand also added a seven-inch color driver display to the SUV's long list of standard equipment.
The Audi brand added some more features to the Premium Plus trim. Audi MMI Navigation™ plus with MMI touch, a USB port for rear passengers, and a wireless charger are some of the new features you'll find on the Premium Plus trim.
The car maker also introduced a new Black Optic options package for the 2019 Audi Q5. This package includes desirable features such as titanium black exterior trim and matte black roof rails.
To learn what else is new on the 2019 Audi Q5, head over to our Audi dealership near Santa Monica, CA. We look forward to telling you more about the Audi Q5 when you visit Keyes Audi in the days ahead.