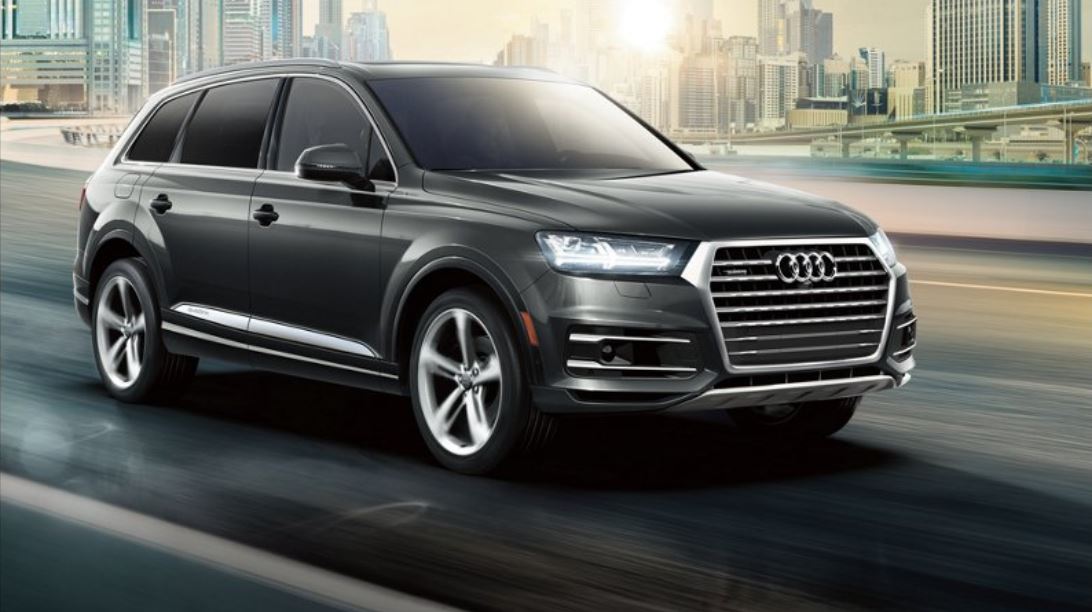 If you're like many other motorists, it didn't take long for you to fall in love with the 2018 Audi Q7 when it arrived at our Audi dealership near Woodland Hills, CA. Through the 2018 model year, the Audi Q7 was the largest SUV in the Audi brand's lineup. As such, it commanded respect and admiration.
Even though the 2019 Audi Q8 has since replaced the Audi Q7 as the Audi brand's biggest SUV, the 2019 Audi Q7 still demands well-deserved attention. Redesigned for the 2019 model year, the Audi Q7 has even more to offer than ever before.
The new Audi Q7 is offered in multiple attention-grabbing trims. No matter what trim you decide to buy or lease from our Los Angeles, CA Audi dealership, you'll enjoy outstanding driving dynamics whenever you're in the driver's seat.
The 2019 Audi Q7 is available with the Audi virtual cockpit and an MMI™ infotainment system which has handwriting recognition. The seven-passenger SUV is also offered with a comprehensive suite of advanced safety and driver assistive features, which include Audi Pre-Sense™ Basic and City. To help you navigate the crowded streets of LA confidently, the new Audi Q7 can be outfitted with adaptive cruise control that has stop and go and traffic jam assist.
Clearly, the 2019 Audi Q7 will continue to set the standard in its automotive class. Boasting innovative technology and connectivity solutions, advanced safety and driver assistive features, nice looks, a premium cabin, and noticeable responsiveness, there are plenty of reasons the all-new Audi Q7 will impress drivers even more than it has in the past.
If you're ready to be the owner or lessee of an award-winning luxury SUV, the 2019 Audi Q7 is for you. Head over to Keyes Audi to test drive a new Audi Q7 now.