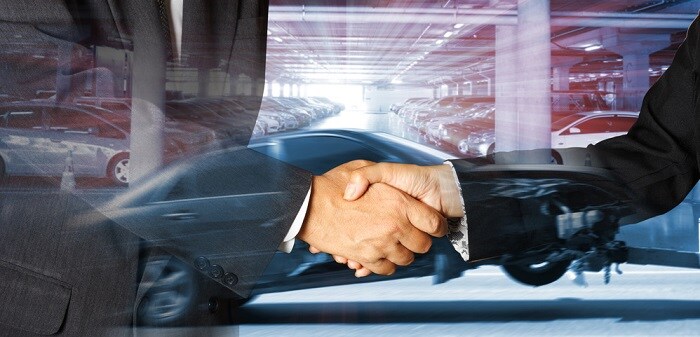 What are you going to do this weekend? If shopping for a luxury vehicle like the 2018 Audi A3 sounds like a good idea, you should hurry over to our Los Angeles, CA Audi dealership to see the premium automobiles in our new car inventory. We'll be happy to show you the latest Audi models and help you find a luxury vehicle that suits your preferences and fits your budget when you stop by our convenient location on Van Nuys Boulevard.
Just like helping people find new Audi cars makes us happy, sharing great news about the Audi brand makes us smile, too. Recently, the automaker we proudly represent made headlines when it announced it was going extend its sponsorship of Major League Soccer. More specifically, the car manufacturer will stay on as the league's official automotive partner and the title sponsor of the Audi Major League Soccer Cup Playoffs.
"We're thrilled to extend our relationship with Major League Soccer, an integral partner to Audi of America," said Loren Angelo, vice president, Marketing, Audi of America. "We remain committed to raising the profile of the game of soccer stateside and value this partnership that allows us to drive participation for the sport. Through this continued sponsorship and the recent opening of Audi Field, we're proud to collaborate with MLS to connect soccer fans and reach new fans."
The Audi brand has shown its dedication to growing the popularity of soccer in North America with the opening of Audi Field in Washington, D.C. and its sponsorship of ten MLS clubs. Audi has been the official automotive sponsor of Major League Soccer since 2015.
With soccer being the most popular sport in the world and Audi cars being among the most recognizable vehicles across the planet, it's only natural that the Audi brand would continue its support of MLS. To learn more about the Audi brand's sponsorship of MLS, contact Keyes Audi today.