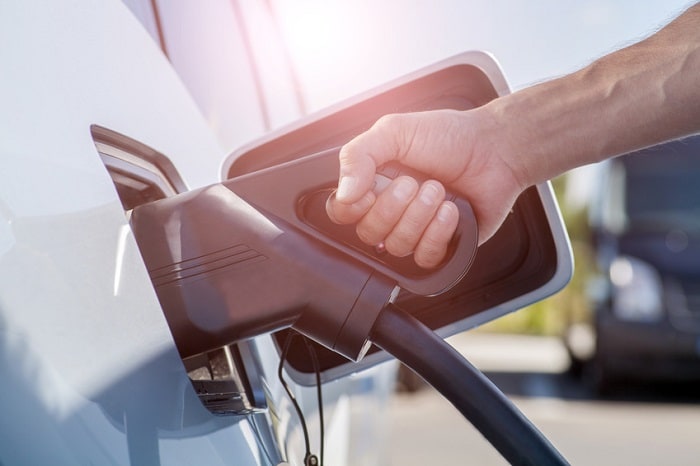 If you want an Audi SUV like the
2018 Audi Q7
, we applaud your excellent taste in cars. Audi SUVs have long been known for being comfortable, roomy, well-equipped, and capable. Of course, the SUVs we sell and lease are also known for their great looks, responsiveness, versatility, and handling. We're thrilled that Audi SUVs have such a great reputation, and we're eager to add new models like the 2019 Audi Q8 to our SUV lineup.
While we're eager to add the all-new Audi Q8 to our new car inventory, it's not the only Audi SUV we're waiting to add to our impressive lineup of Audi vehicles. We're also waiting to add the Audi brand's first-ever all-electric automobile to our inventory, the 2019 Audi e-tron.
The all-new
Audi e-tron
is an SUV that will make its global debut on September 17, 2018 at an event that's scheduled to take place in San Francisco. That's the same day that drivers can start reserving and configuring an Audi e-tron with a $1,000 refundable reservation fee. Once you make a reservation, you'll be able to track your all-electric Audi SUV online or you can monitor progress by visiting our Audi dealership near Woodland Hills, CA.
"We're introducing a premium, customer-centric vehicle in a premium, customer-centric way," said Scott Keogh, president of Audi of America. "With our owners and our dealers, this process allows us to offer transparency from reservation and build all the way through delivery."
The five-passenger Audi e-tron is the first of three battery-electric automobiles that the Audi brand plans to unveil within the next two years. By 2025, the automaker expects 30 percent of its customers in the United States to go electric, which is why the manufacturer is laying the basis for an ecosystem that will enable drivers to make the switch without compromising anything now.
To learn more about the 2019 Audi e-tron, contact
Keyes Audi
today.