2020 Audi Q8: Style, Substance, and More for Los Angeles SUV Shoppers
If you can't find a new Audi SUV to fit your needs, we'd be shocked; there's something at Keyes Audi to suit nearly every niche. The 2020 Audi Q8 occupies a space all its own, combining coupe-like styling, ample passenger space, and practicality to spare. Time for a test drive? Let's take a closer look.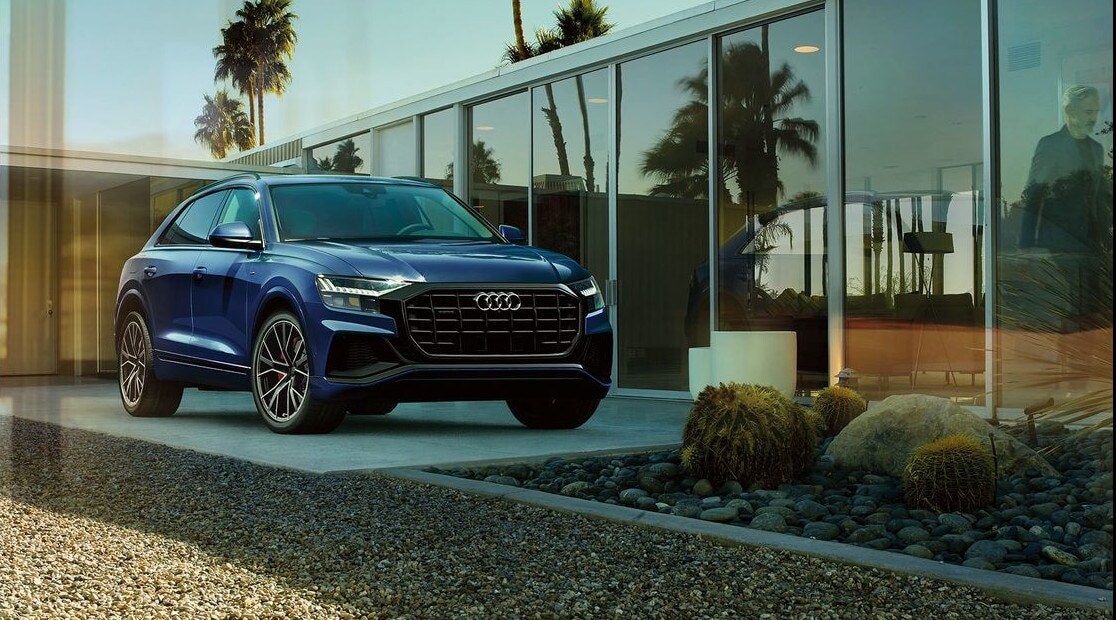 2020 Audi Q8 Details
The 2020 Audi Q8 shares the top of the 
Audi SUV 
lineup with the 
Audi Q7 
. The main difference between them is their design, with the Audi Q7 sporting a more traditional profile and the Audi Q8 having one that's reminiscent of a luxury coupe on steroids. There's another important difference as well; a sloping roofline can lead to a loss of rear headroom, but Audi sidesteps the issue by simply omitting the third row and adjusting proportions.
The Audi Q8 stands out for another reason. Most SUVs in this segment are known more for a smooth and sedate ride. Here, there's enough power on offer from the turbocharged V6 engine - with a significant assist from standard quattro AWD - that you're not sacrificing driving dynamics for comfort.
2020 Audi Q8 Safety and Special Features*
Other than the deletion of the DVD player, the new Audi Q8 is much the same as the model it replaces. Safety features like turn assist, remote parking assistant, and adaptive cruise control with traffic jam assist, are right where we left them.
The same is true of comfort features. The MMI Navigation Plus system is a great augment for the MMI infotainment system, the four-zone climate control is a welcome addition, and the Bang & Olufsen® 3D Premium Sound System sounds as luxurious as this premium SUV feels.
Buying a 2020 Audi Q8
The new Audi Q8 is only in its second year at Keyes Audi, and it still hasn't lost its ability to surprise. A big reason for this is that Audi AG isn't resting on its laurels or the cachet of that four-ring badge. You can see and feel the effort and care lavished on every inch of this SUV, and the result is a vehicle that's built to exceed expectations.
*Some features optional; speak to your Audi dealer serving Los Angeles .