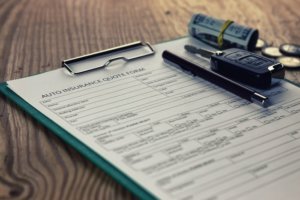 Do you want to buy a new vehicle like the great-looking 2018 Audi A4? If so, you know you're invited to visit our Audi dealership near Van Nuys, CA to check out this fun-to-drive Audi sedan. If you've told your friends, family members, or coworkers about your plans to buy a new luxury vehicle, they may have recommended that you look into getting gap insurance.
You probably know that your standard car insurance will pay if you file a claim because your vehicle is totaled. While that's true, the amount that your insurer will pay has nothing to do with what you paid for your automobile. Instead, the amount your insurance carrier will pay has everything to do with the current value of your car at the time it was destroyed. A standard car insurance policy will only pay up to the fair market value of your automobile when it was totaled.
Obviously, that could be problematic if you happen to owe more than what your car was worth when it was ruined. That's because you'll have to pay the difference between what you owe and your car's fair market value out of pocket to settle your car loan. If you had gap insurance, you wouldn't have to do that. Gap insurance is designed to cover the difference between your loan balance and your automobile's value if your vehicle is totaled.
There are two kinds of events that gap insurance will cover. The first is when your car is totaled because it was stolen or it was involved in an accident. The second is when your vehicle is stolen and it's never found.
If you'd like more information about gap insurance, we encourage you to contact our Los Angeles, CA Audi dealership. To buy or lease that Audi car you've had your eye on, visit Keyes Audi today!
---