On Monday, June 29, 2015, Audi officially pulled the wraps off the freshly-developed, B9 chassis A4. With an all-new chassis and revised design language, the A4 sits lower, longer, and wider, giving it an impressive road presence and more cabin room. In addition to growing larger, the A4 has lost weight. The new car weighs up to 264 pounds less than the outgoing model. Coupled with more power from a direct-injection four-cylinder engine, the new A4 promises to accelerate more quickly and corner more sharply than the current model.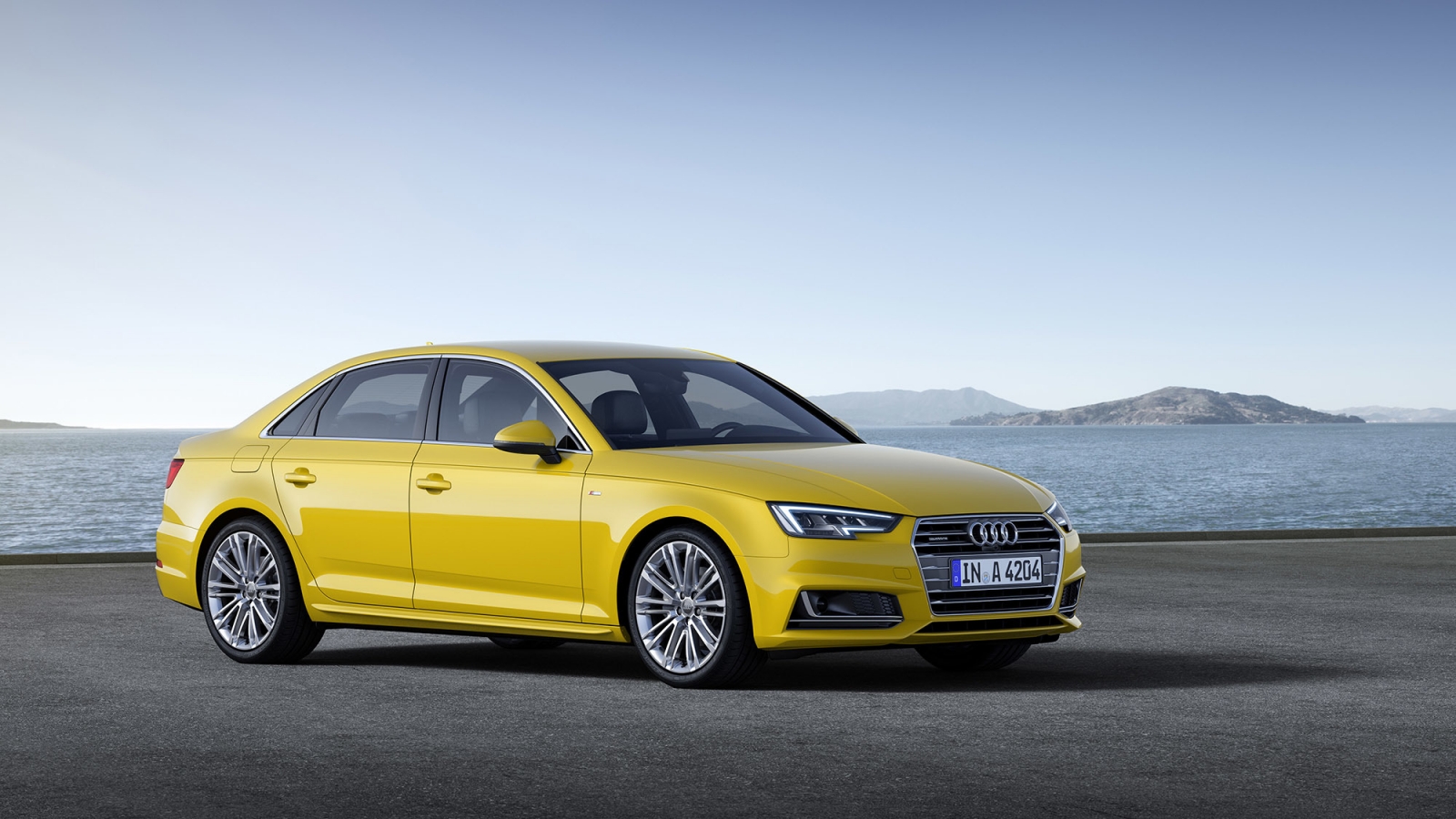 In addition to improving the handling and balance of the A4, the new design and weight loss contribute to a smaller environmental footprint. According to Audi's official press release, "The A4 Sedan has the best drag coefficient in its class at 0.23. The new models also have impressively low CO2 emissions of 95 grams per kilometer (152.9 grams per mile) for the A4 Sedan 2.0 TDI ultra with 110 kW (150 hp); the A4 Avant 2.0 TDI ultra emits 99 grams CO2 per km (159.3 g/mi). The 2.0 TFSI with 140 kW (190 hp) emits 109 g/km (175.4 g/mi) in the A4 Sedan ultra and 114 g/km (183.5 g/mi) in the A 4 Avant ultra. The most powerful engines are two TDI six-cylinder units with up to 200 kW (272 hp). Driver assistance systems and infotainment are of luxury quality. A new generation of four-cylinder TFSI engines with newly developed combustion methods sets benchmarks in terms of fuel consumption, emissions and performance for four-cylinder gasoline engines. The A4 Sedan and the A4 Avant will be launched this fall."
Look for the new model to land in US dealerships late this calendar year or early 2016 as a 2017 model. Improving upon existing strengths in a revolutionary new package, it will surely find fans among those who love the attributes that make the current A4 great.
Sources:
http://www.autoblog.com/2015/06/28/2016-audi-a4-official-photos-video/
---